May 17, 2004 will mark the 50th Anniversary of the U.S. Supreme Court decision in Brown v. Board of Education of Topeka, KS, which legally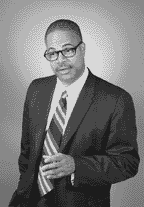 ended racial segregation in the schools of the United States. The lead attorney for the plaintiffs in the cases that, together, are now known as "Brown," was Thurgood Marshall, a passionate and embattled civil rights lawyer. Thurgood Marshall is one of the giant figures in the history of American jurisprudence. He was born into poverty and grew up in the Jim Crow racism of the early twentieth century. He became the first African American Solicitor General of the United States and then the first African American to serve as an Associate Justice of the United States Supreme Court. Marshall was called "Mr. Civil Rights" by some, but he never wanted to be known as a "civil rights leader." He saw the law as the arena where minorities and oppressed citizens could find relief and he wanted to be known first, last and always as a lawyer. In the end he was a powerful, resourceful and successful advocate for individual human and civil rights and serves as a model for tenacity in the face of overwhelming odds.
Thurgood Marshall's Coming!, featuring T. Mychael Rambo as Marshall, is a full length play that portrays Marshall as an old man as he ruminates on, and relives past trials and victories. Marshall was a master of language, story-telling and imitation and the play uses all of these to create a powerful solo presentation. He is direct without being too blunt or rude and he "tells it like it is" without prevarication. His sense of humor and equanimity balance some of the bitterness he felt in his long journey and his legal arguments and rhetorical style are at once evocative and entertaining. Using Marshall's own writings and reflections, the play explores racial and civil rights issues and provides an engaging tool to facilitate discussion.

T. MYCHAEL RAMBO, who appears as Thurgood Marshall, is an accomplished actor, vocalist, and educator. He is widely known for his many performances in principle roles with the Guthrie Theatre, Penumbra Theatre, Ordway Music Theatre and many others. He has also shared his talents at several regional theatre companies, including the Arena Stage in Washington DC and City Theatre in Pittsburgh. He has been a member of several national and regional tours and has performed internationally throughout Canada, Europe, Africa and Brazil. His musical credis include a concert tour of Porgy and Bess in Europe, a Carnegie Hall debut with the Minnesota Orchestra, singing the National Anthem for the 1989 NBA Play-Offs and hit own CD, "The Gift: A Christmas With Love."
T. Mychael's television appearances include many national and local commercials as well as feature programs, including "Laurel Avenue" on HBO, the pilot for "Endeavor" and an NBC Movie of the Week, "I Led Two Lives." His feature film credits include "Mighty Ducks," "Grumpy Old Men," "Wooly Boys," "Justice" (to be released in the spring of 2004) and others. T. Mychael is the recipient of many awards, including a McKnight Artist Fellowship for Theatre Artists in 1999, the A.C.O.T. Award for "Outstanding Featured Actor in a Musical" for his role in Dreamgirls in 1998, the B. Ida Payne Award for "Best Featured Actor" for The Wiz in 1986 and the Circle of Theaters Award for "Best Solo Performance in a Musical" for Eubie in 1985. T. Mychael makes his home in St. Paul, MN.